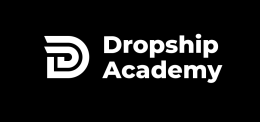 We're hiring!
Op dit moment zijn we met een aantal grote Internationale projecten bezig waarbij we op zoek zijn naar meer toppers om ons team te versterken!

Je komt te werken in een jong, dynamisch en ondernemend team dat iedere dag samenwerkt aan onze gezamenlijke doelen.

Bij voorkeur zit je een aantal dagen per week bij ons op kantoor (Utrecht óf Emmen) en de rest van de tijd ben je vrij om locatie-onafhankelijk je werkzaamheden te verrichten.
Onderstaand vind je wat meer informatie over de vacatures en de personen waar we naar op zoek zijn:
OUR VALUES


We believe that sharing our knowledge and success leads to better performance and growth for everyone, from artists to the smallest investor. That's why we only work with the best of the best. The best team-members combine character, values and skills, so that's what we are always looking for.


Cooperation - You'll be working with team mates who help each other to excel in everything we do. There's no room for 1 person armies and we hate office politics.
Loyalty – We are all devoted to the success of our organization and we make sure that working for and with Novum is in all our stakeholder's best interest.
Growth and development - We value personal and team growth. Intellectual honesty and asking for help are vital. Formal ways of reviewing performance are gone; we talk to each other and keep an eye on our team-members
WHAT'S IN IT FOR YOU
We honestly feel that there can never be a 'one package fits all' approach when it comes to compensating your value. So depending on your specific job we combine project-, result- and time-based compensation.
And take a look at the perks! Being part of the original team that continues to outperform all other projects, working with the best designers, artists, investors and experts from all over the world. Learning every day, growing your skills. And last but not least; growing your network. Because, let's face it; your network is your net worth.
OUR JOBS
We're growing fast! So we'd love to have more talented people on board. Check out our open positions and let us know – in a video message of 3 minutes max – why we would have to meet and get to know you as well.


Don't see anything that fits what you would love to do? Send us a spontaneous video-application anyway and make it stand out.


Send us a short video application (no more than 3 minutes) with your motivation to carola@dropshipacademy.nl
We look forward to get to know you!
(de sollicitatie mag in het Nederlands ;-))